Cosmic Baton Girl Comet-san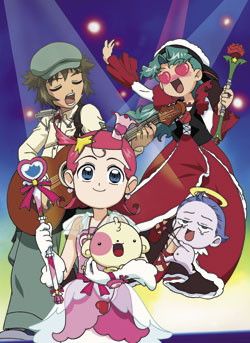 Cast of Cosmic Baton Girl Comet-san
Information
Relationships
M.U.G.E.N Information
Cosmic Baton Girl Comet-san
is a anime remake of the live action of same name which features a new princess Comet which is completely different from the live action version.
That new Comet came from Harmonica Star-World and her duty is to find the missing Prince from Tambourine Star-World who is hidding somewhere in Kamakura city (Japan). She also have to deal with the spoiled Princess Meteo.
These are the characters from Cosmic Baton Girl Comet-san made for M.U.G.E.N:
Ad blocker interference detected!
Wikia is a free-to-use site that makes money from advertising. We have a modified experience for viewers using ad blockers

Wikia is not accessible if you've made further modifications. Remove the custom ad blocker rule(s) and the page will load as expected.