Bibin

Artwork of Bibin
Information
Gender
Female
First Appearance
Fushigiboshi no Futago Hime Gyu episode 28: Evil Honor Student, Bibin Appears.
Last Appearance
Fushigiboshi no Futago Hime Gyu! episode Final.
Cause/Reason
Become a real evil queen.
Birth Place
Black Star
Occupation
Princess of Dark.
Relationships
M.U.G.E.N Information
Author(s)
Toshio
Pão de Mugen
Bibin
is a major antagonist of Fushigi Boshi No Futago Hime Gyu (but not the real villain), she appears after Edward was defeated. Her role is to collect unhappy fruits, so she can be promoted into a evil queen. In order to do so, she must spread unhappy seeds which will suck people's unhappiness and then sprout the unhappy fruits which she needs. After failing two times, she revive Edward as her servant and give him the nickname "Edochin". Despite this, Bibin's tactics always fails in the end...
In M.U.G.E.N, Bibin was made by Toshio.
Move List:
Edit
DASH Kougeki (Shou) - F, F + a
AERIAL ATTACK - F, F + b
DASH Kougeki (Dai) - F, F + c
Edo-chin ATTACK - QCF + attack
Bibin Bui-bui - D, D + attack (can be performed in the air)
Edo Hyakuretsu Kobushi - QCB + a
Lv1
MOON SLIDER - QCF, QCF + a
EDWARD - QCF, QCF + b
UNHAPPY no Tane - QCF, QCF + c
Lv3
unknown name - abc or HCB, F + abc

Screeshot:
Edit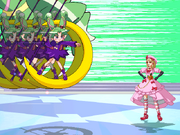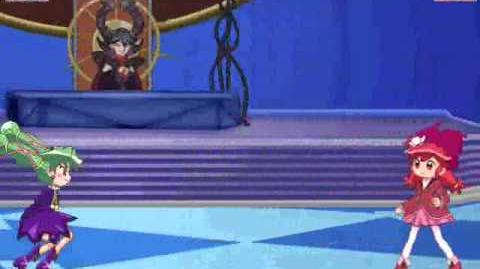 Ad blocker interference detected!
Wikia is a free-to-use site that makes money from advertising. We have a modified experience for viewers using ad blockers

Wikia is not accessible if you've made further modifications. Remove the custom ad blocker rule(s) and the page will load as expected.